About Us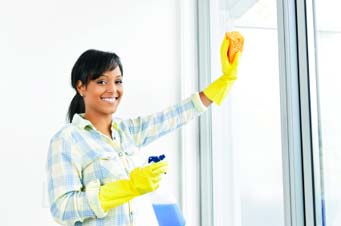 Bee-Dazzled Cleaning Service is owned and operated by Belinda Elias. The company was started in 2008 solely to provide a superior degree of service that is affordable yet beyond the expected. As a woman-owned, minority-owned company, we've championed this inspiration and have been able to offer professional bonded and insured maids to support in fulfilling our goal. We are fully capable of performing a diversified array of services. Our name is our commitment to the level of service that you will receive, let us Bee-Dazzle you.
What inspired me to start this company was, believe it or not… my love for cleaning. Yes, you read it right ?my love for cleaning?. I love the way a room looks right after it?s been cleaned and I realize not everyone shares the same level of enthusiasm that I have for it. When hiring maids I am looking for professionals that share my passion so that my enthusiasm and commitment to quality is reflected in the services that we provide.
As a former corporate multi-unit manager, I understand that cleanliness and presentation are very crucial to the customer experience. My sites reflected my high standards and passion for cleanliness. Whether I am at home, on vacation, or just visiting friends, people always comment on my ability to leave my area cleaner than it was when I arrived. People ask ?how did you get that spot out?? or ?how did you get that to shine?? There is no situation that I?m not willing to take on because I enjoy the end result: the shine, the sparkle! By selecting Bee-Dazzled Cleaning Service, you?re selecting a company that will care for your home as if it were our own and we treat your living or office space with gentleness and respect.