For many years Bee-Dazzled has provided construction clean up service to the contractors of Long Beach and surrounding cities along with our many other cleaning services. We understand that remodeling, painting, and other construction projects in your home can cause quite a mess, and at the end of the day you're too exhausted to clean up. This is where Bee-Dazzled cleaning specialists can help you out.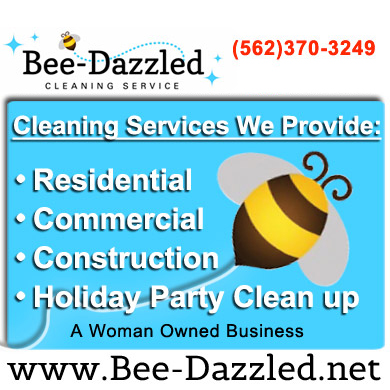 Let one of our friendly professionals step in and take care of the clean up for you. At the end of the day you will be more than happy with the result. Our construction clean up is so good you won't be able to tell if you're remodeling or not. We leave your home or business feeling clean and refreshed every time. We like to walk our clients through the are to make sure everything is just the way they like it.
If you're wondering how or what to do about the clean up mess after a construction job, let our cleaning professionals, from Bee-Dazzled in Long Beach, give you a helping hand. We can clean everything at your construction site from the ground up. Along with our construction clean up we also offer residential cleaning services and superior window washing service.
Give us a call at 562-370-3249 today and one of our friendly staff members will be happy to help you.